Why A Wedding Band Is A Powerhouse Choice For Your Special Day In Geelong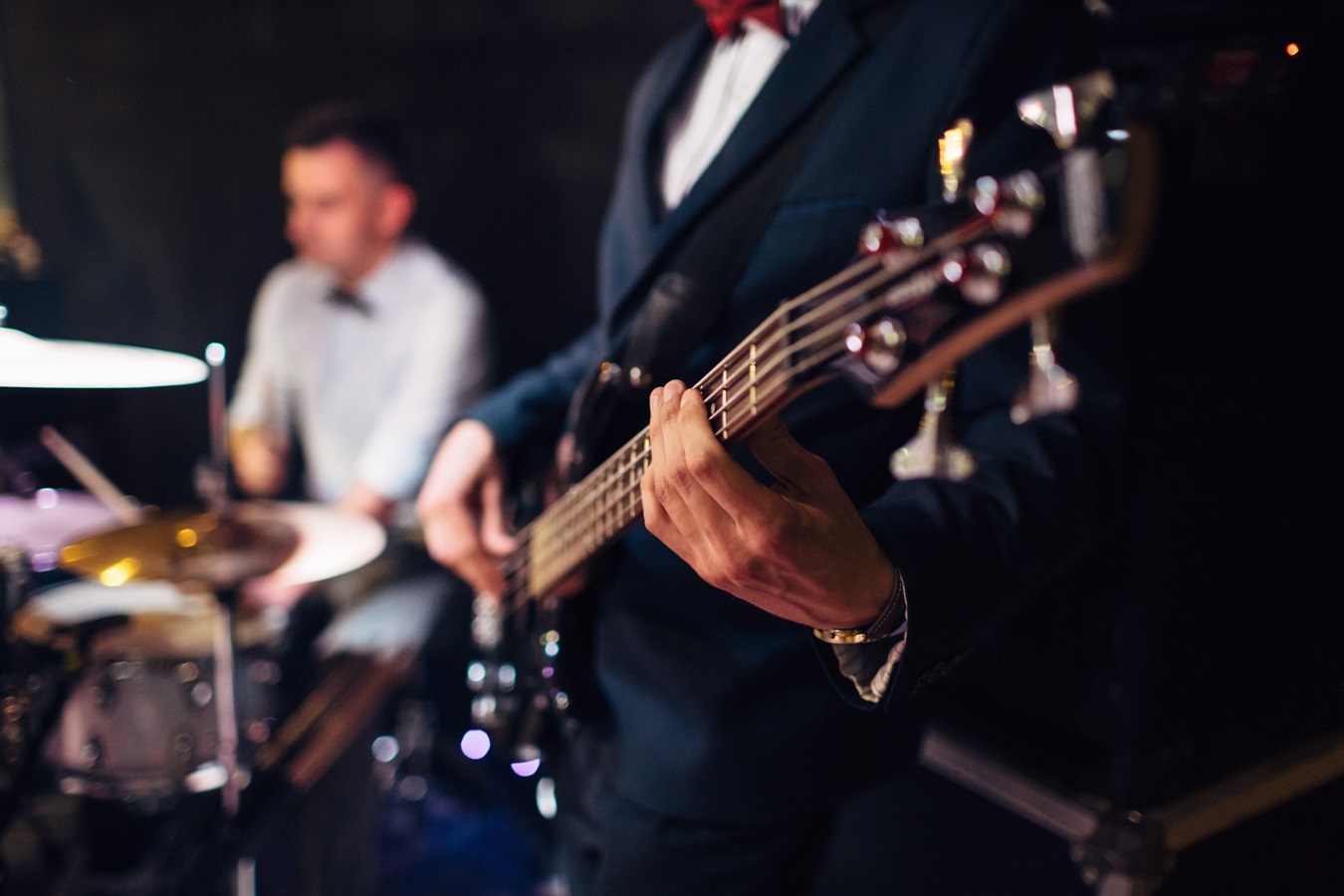 Time to bring the house down with a wedding band!
 The tried and proven method of delivering exceptional dancefloor memories for wedding entertainment is booking a top shelf wedding band. Wedding bands have evolved like the rest of the entertainers to include industry standard methods of delivering performances that really gets the dance floor up and about. The blend of truly passionate and talented performers, mixed with cutting edge abilities to replicate and produce sounds live, that leave audiences in awe, are the products of the ultimate modern day wedding band. 
We have top class wedding bands in Geelong, Melbourne and surrounding areas that know the scene back to front and know how to put on a show from first dance to last drinks. Now this option for wedding entertainment can be the more expensive route, but we can assure you that the live elements at a wedding celebration can really turn it into a night to remember. Those that go down this route can also book in a DJ for the night to get absolutely the best of both worlds. This is for the truly passionate wedding couple who want the ultimate party and will leave no stone unturned!
 The range of wedding bands in Geelong, Melbourne and surrounding areas is quite vast. From a trio/quartet background jazz outfit right up to a 7+ piece band full set up with a horn section that lifts the night, regardless of the crowd. Choosing based on vocalists is also key to really delivering a stand out performance. You connect with the singer and they run the show on the night. The leading frontmen and women are the jewel in these outfits. Geelong and Melbourne are so lucky to produce world leading wedding band performers, so you can be sure that you will be getting the best of the best.
During these more difficult times, we are always here to talk through any queries or questions you have about wedding entertainment. We are more than willing to accommodate to any date changes that occur and look forward to working together on helping get everything organised.
 We would love to help you with any enquiries regarding wedding bands or other entertainment, so please put your email in below and one of our team will be in touch !